In January 2022, during the dead of winter, I started dreaming of flowers. I had been planting sunflowers for years but a friend had reached out and suggested planting "everlasting" flowers. I really wasn't even sure what everlasting flowers were so I started doing some research. Basically, they are flowers that can be dried down and hold their shape and color. I started ordering seeds…and probably went a little over board! I think I initially bought 10 different kinds of forever flowers! I wanted to see what would work and what would not.
Spring came and I started planting and almost immediately felt completely overwhelmed! Some of the flowers did not even grow. One, in particular, must have been bad seed because there was 0% germination. I (tried) planting between 18-36 plants of each flower. This mostly depended on the size of the plants. Larger plants, I planted 18 and for smaller plants, I planted 36. We had a cool, wet spring so it was challenging to get things out into the garden to grow. Eventually, some flowers did grow…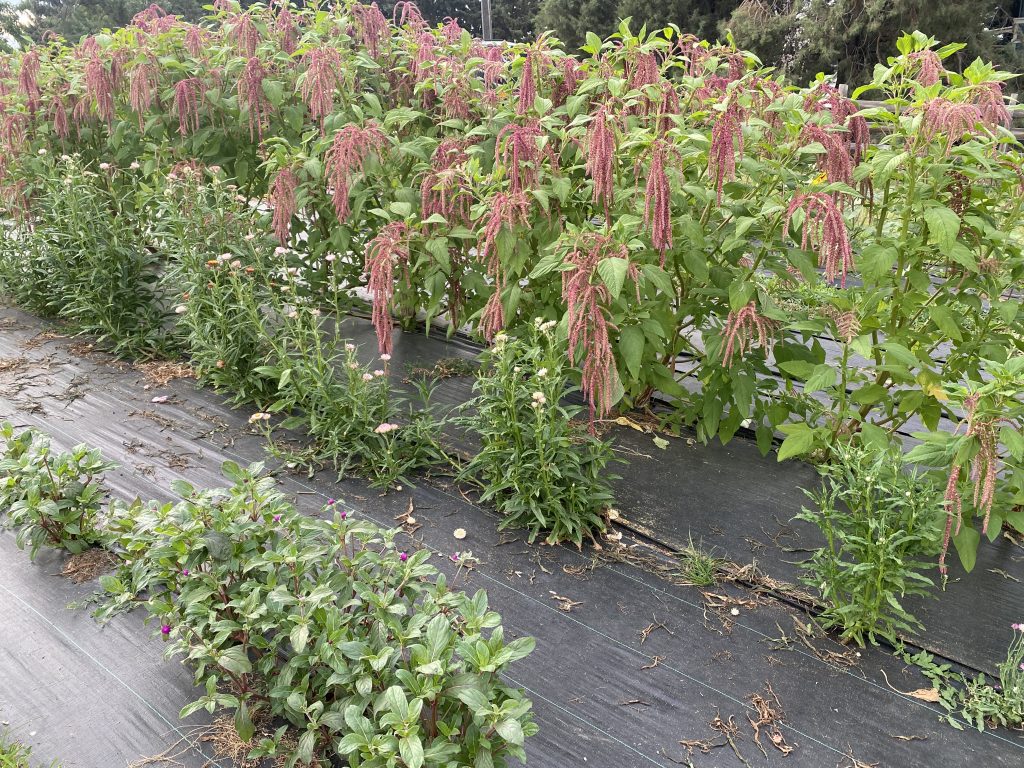 I tried 2 different types of strawflower and really fell in love with one of them! Here is a butterfly enjoying a strawflower…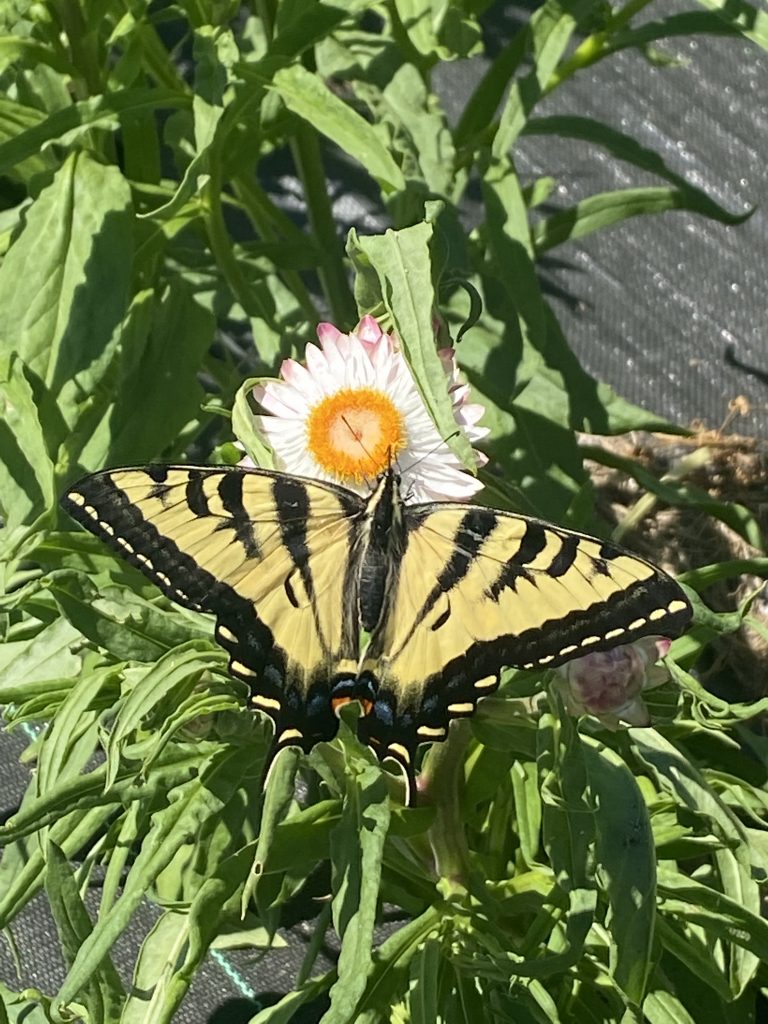 Here is a closer pic of the Love Lies Bleeding…it was a true show stopper and HUGE plant! Most of them were as tall as me…more like small bushes!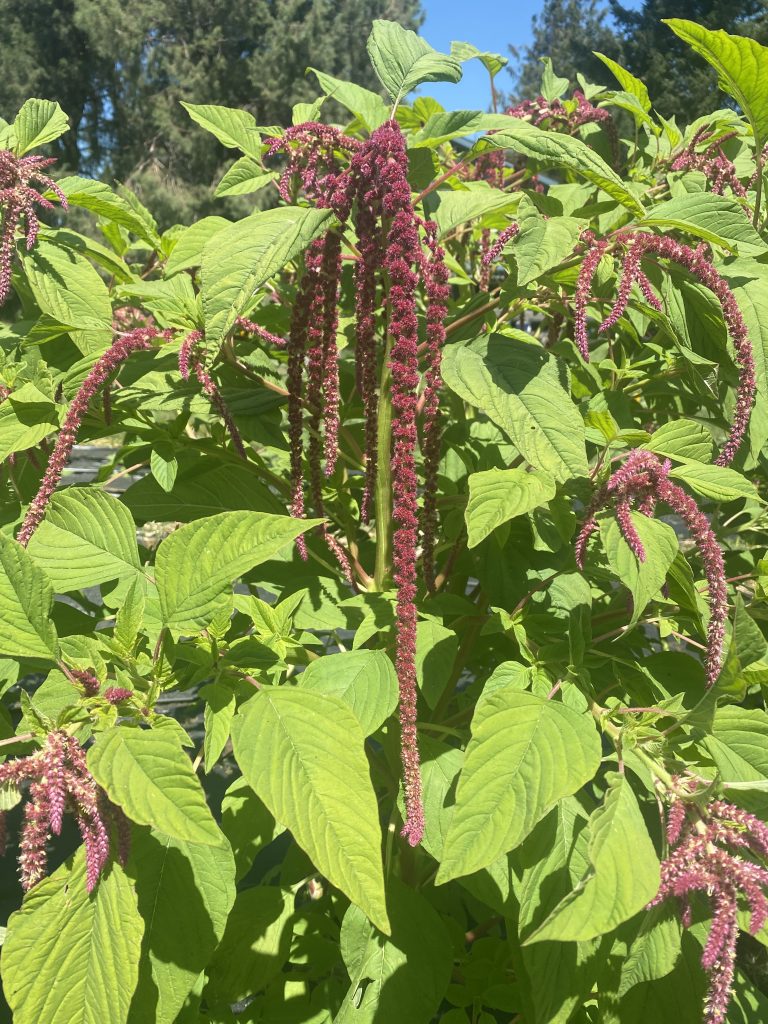 This little blue flower is called Love In a Mist and I thought you were supposed to pick the flower BUT if you wait…these beutiful purple striped seed pods appear!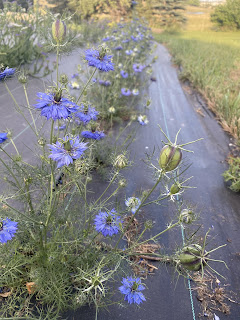 The most prolific flowers were the statice…they are great for filler in an arrangement…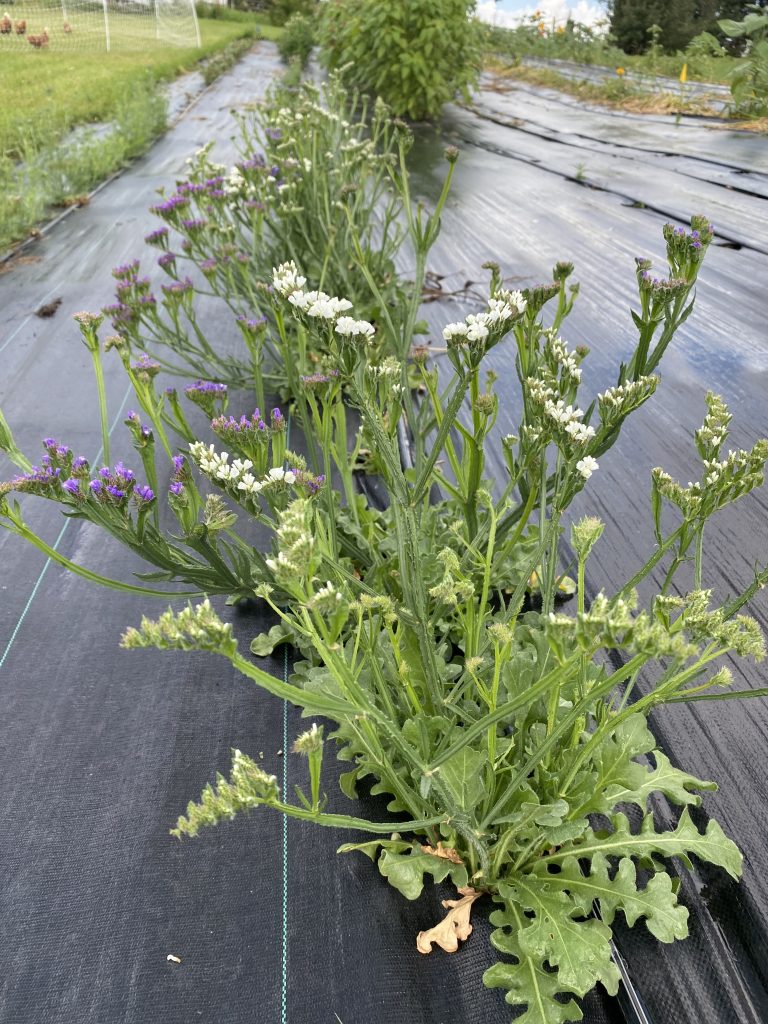 When the flowers bloomed, I would cut them and then hang them to dry upside down…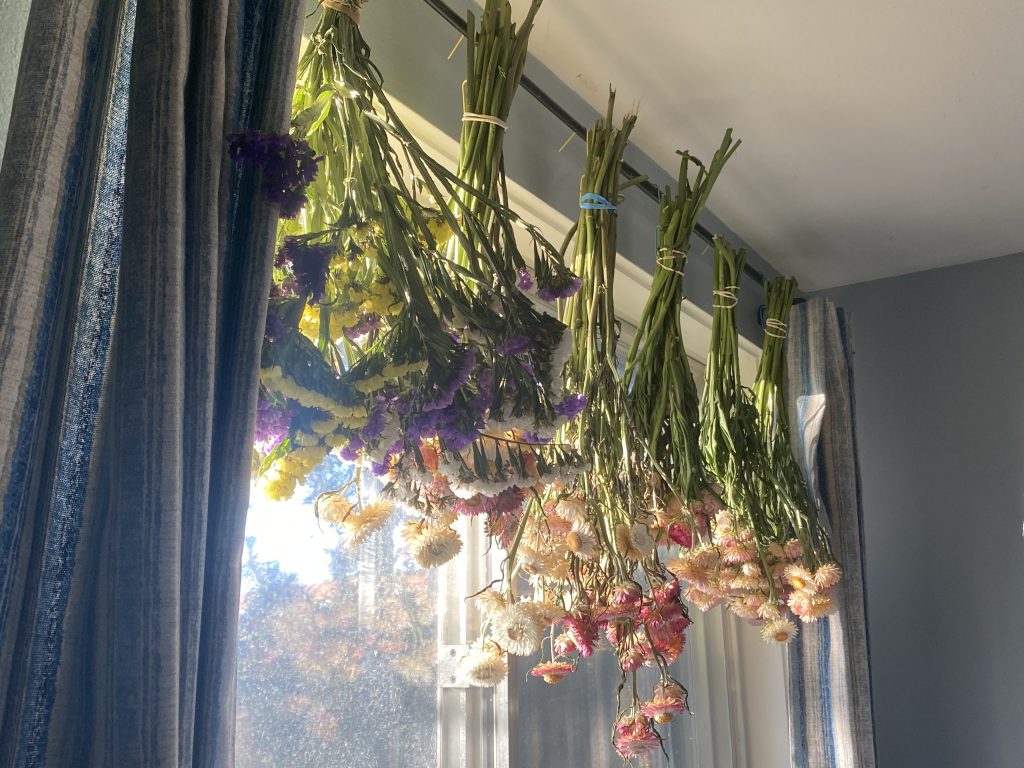 Then, I would take the dried flowers and attempt to arrange them…I think the more you do it, the better you get…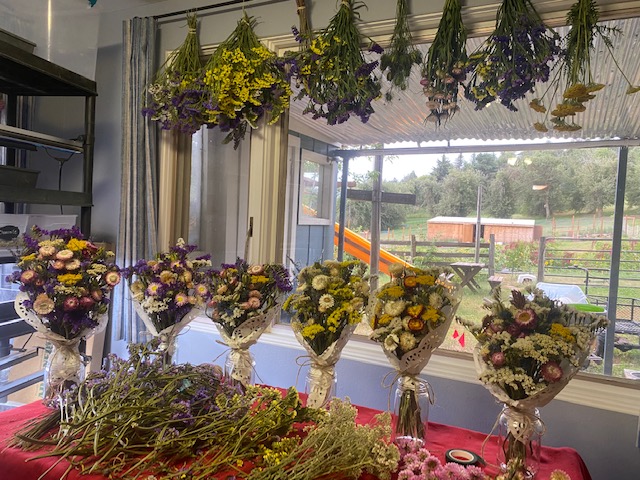 So, I learned a lot about growing the flowers and I will do less varieties in 2023 to keep things more manageable. The strawflowers were my favorite and I will be growing a lot more of them next year!