Update December 2021: We did grow some sunflowers this past year. We use the red sunflowers to make jelly. We also grew larger sunflowers so that we could feed the seeds to the chickens. I am thinking about adding some perennial flowers to the flower beds. Just need to find the time to do that…
The sunflowers grown at ReMARKable Farms are mostly single stem, pollenless hybrids.  This means that the flowers will not drop pollen on furniture, tablecloths, and clothing.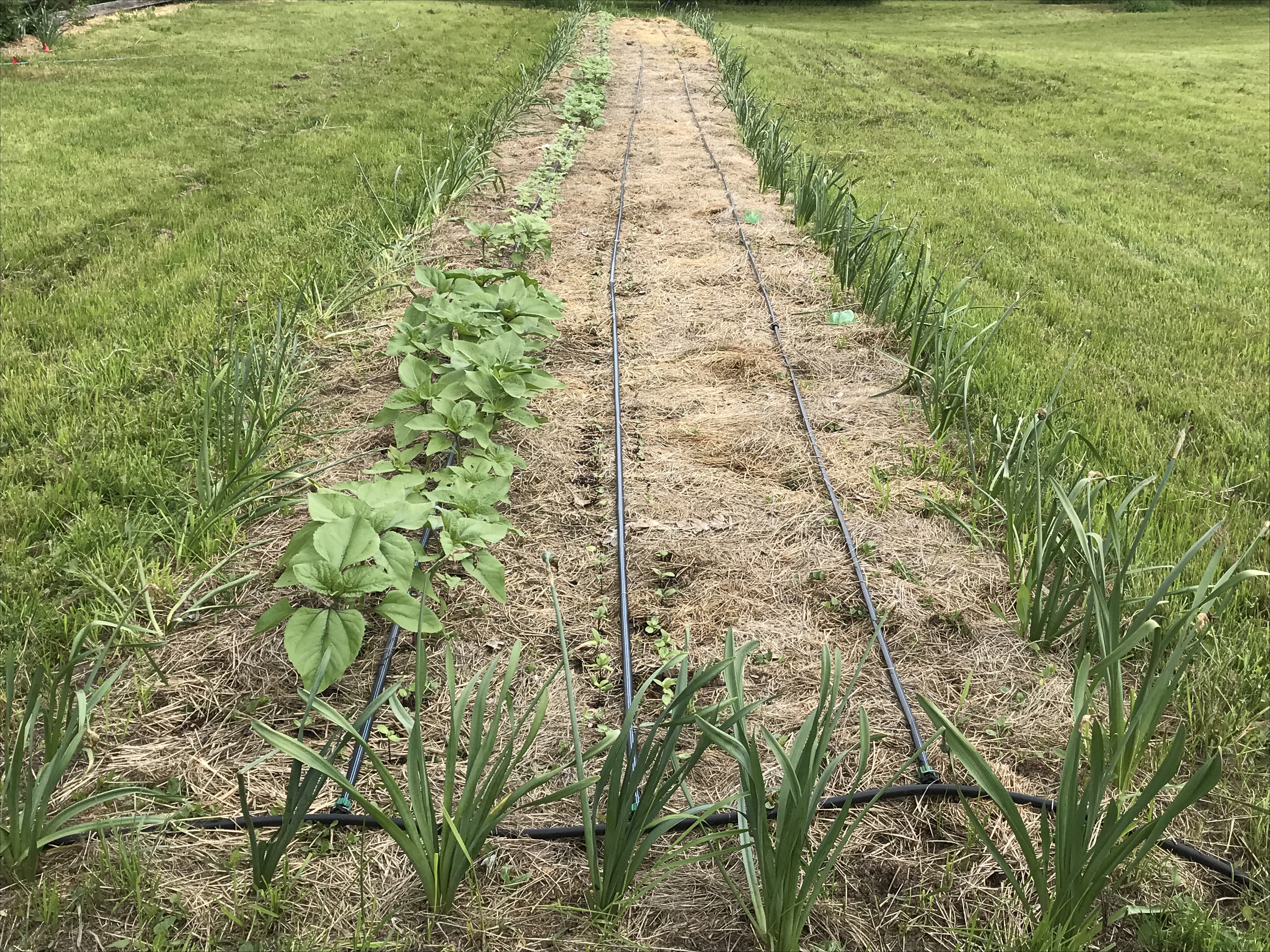 We believe in sustainable farming and living. We want to leave the earth better than we found it. Healthy crops and healthy soil are important to us, so we work to nourish our soil with green manure, micro nutrients, (future) composted chicken litter, and natural microbes.
Those tall sunflower stalks provide a lot of "green manure". They also have a very deep tap root which has been scavenging nutrients from deep (up to 5′) in the soil. That nutrition is now in the green plant that is growing above the ground in these fields. When we strip off the flower leaves and chop up the stalks and allow them to break down back into the soil, it puts those deep nutrients back into the top layer of soil where it will be available for the next crop.
We planted 15 different varieties in 2019. Besides the traditional "yellow-petals-with-brown-center" sunflowers, we are experimenting with lemon (light yellow), white, plum, bi-color, and red sunflowers.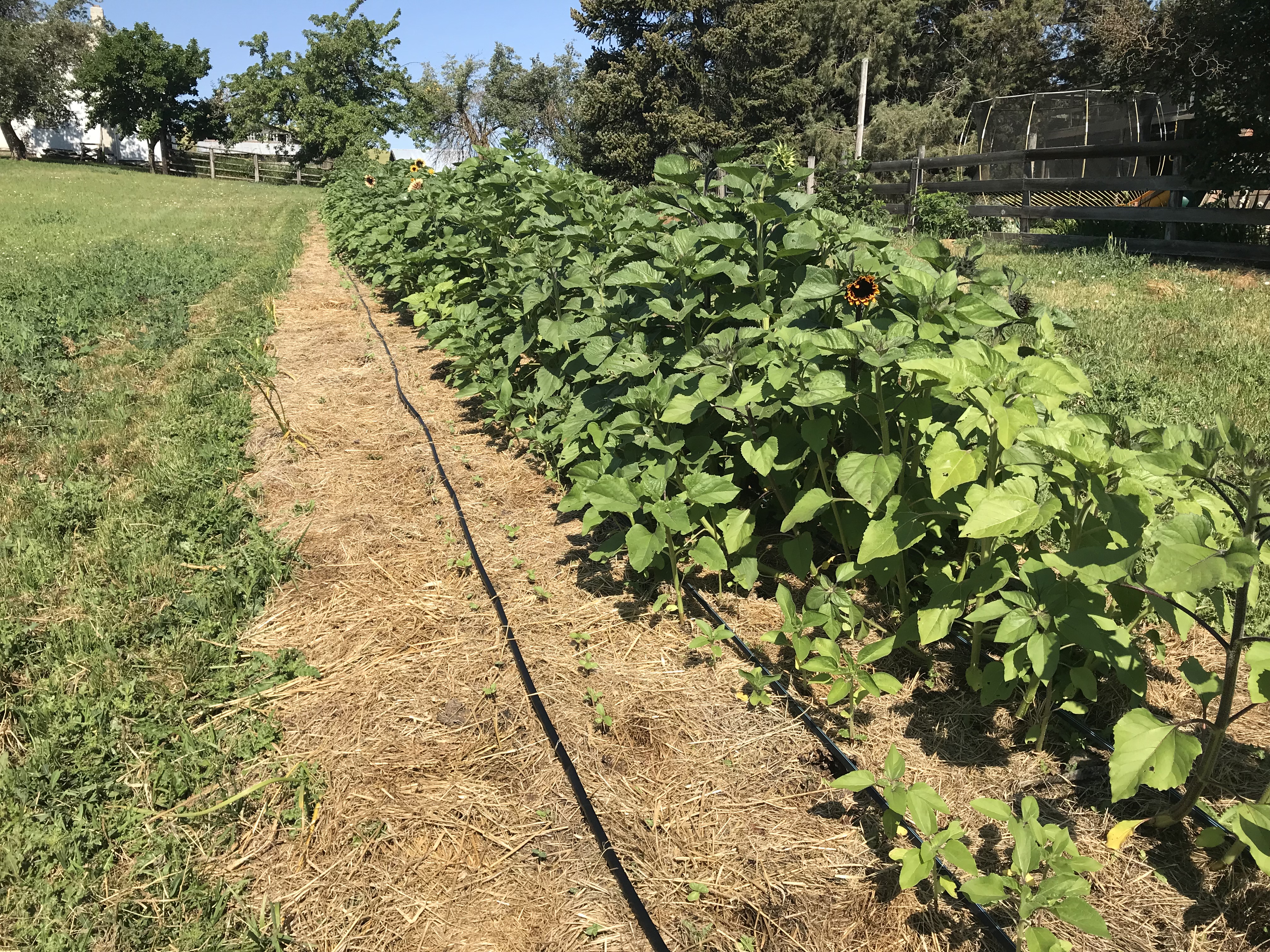 We do not use pesticides or herbicides on our flowers. We use natural fertilizers, green manure, and compost, when necessary.
I have written several blog posts in the past regarding the sunflowers. There are lots of pictures of the different sunflowers found on the blog posts. You can find them here:
2019 Sunflower update blog post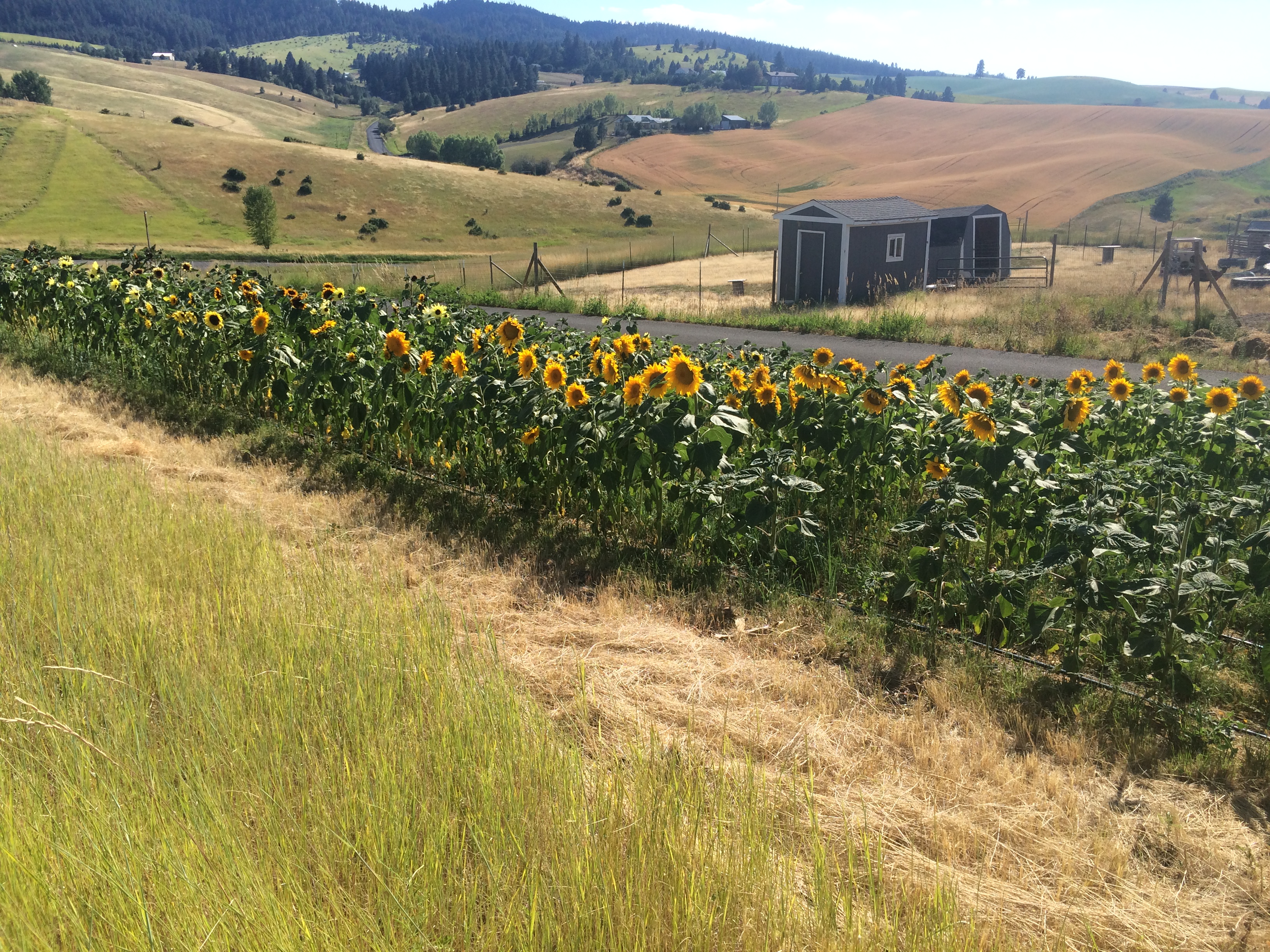 Displaying Sunflowers
Sunflowers have naturally arched necks and look best in a tall narrow vase.
Cut the flowers so there are only a few inches of stem that shows above the rim of the vase.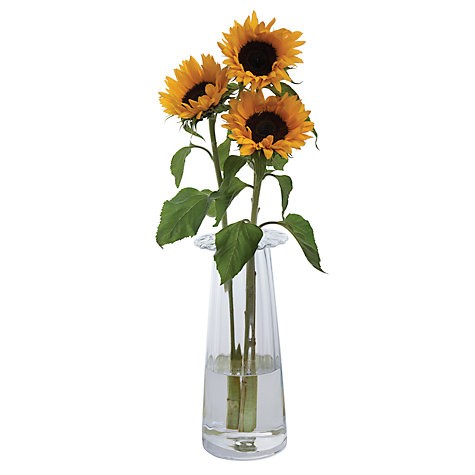 It is important to remove the leaves on the stem because if they are immersed under water they easily rot and shorten the life of your flowers.
Remember that your flowers appreciate a fresh, clean start every three days or so. Change the solution in your vase and re-cut the ends of the stems to promote longer vase life.
Sunflower Preservation Solution
To extend the vase life of sunflower, there are numerous homemade recipes. Three that you might want to test are given below:
Cut Flower Preservative Recipe #1
2 cups lemon-lime carbonated beverage
(e.g., Sprite™ or 7-Up™)
1/2 teaspoon household chlorine bleach
2 cups warm water
Cut Flower Preservative Recipe #2
2 tablespoons fresh lemon juice
1 tablespoon sugar
1/2 teaspoon household chlorine bleach
1 quart warm water
Cut Flower Preservative Recipe #3
2 tablespoons white vinegar
2 tablespoons sugar
1/2 teaspoon household chlorine bleach
1 quart warm water